#SomersetCountyGives to Grow Somerset County Philanthropy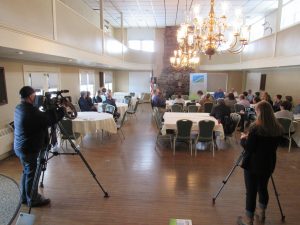 The Community Foundation for the Alleghenies is launching a five-year million-dollar campaign to grow the Somerset County Community Fund (SCCF). This undertaking will translate to tens of thousands of dollars in available annual funding, with the potential to shape the county's well-being for generations to come. We're calling this campaign #SomersetCountyGives.
The SCCF is a community-focused endowment, dedicated specifically to funding projects within Somerset County. Every penny gifted benefits county residents. Right now, it provides about $20,000 a year to nonprofit activity. Achieving this ambitious benchmark will increase that funding by another $50,000 a year.
"The Somerset County Community Fund is a permanent, enduring, and expanding source of grant funding to ensure our local nonprofits, fire departments, and municipalities can meet the needs of our county," says Somerset County Endowments Director Pamela Tokar-Ickes.
This campaign has county-wide support, from local government and businesses to nonprofit organizers and private residents. "This is key to what we do," adds Community Foundation President Mike Kane. "The Community Foundation builds collaborations, connecting people who want to help with the people who need that help. This campaign ensures that there will be funding, for generations to come, for the nonprofit activity that unites and elevates this community."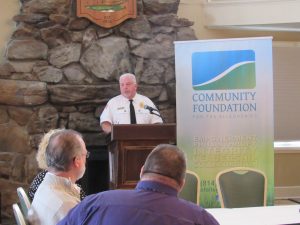 Donors may give to the SCCF at large, or choose from four areas of interest. These areas of interest reflect the priorities of people living and working in Somerset County, and the areas of opportunity for the most meaningful impact:
Children, Youth, and Families Fund: To support the physical, mental, and social well-being of Somerset County's children.
Cultural and Heritage Fund: To support arts, cultural, and historical organizations preserving the heritage of Somerset County.
Veteran's Initiatives Fund: To enhance the well-being and remembrance of Somerset County veterans.
Volunteer Firefighters Fund: To support the safety, equipment, and training needs of Somerset County's volunteer firefighters.
Salvation Army Executive Director Danielle Bowers knows first-hand how essential this funding is to local nonprofits, many of which use the support to meet critical community needs. As an example, the Salvation Army is providing heating assistance to families this winter. $5,000 of that came from the Somerset County Community Fund. This is just one of the hundreds of projects empowered through CFA funds, touching the daily lives of people throughout the region.
"Additional grant funding, available through the Somerset County Community Fund, would allow our agencies and groups to continue to serve those in need and create more specified programs geared to help those in poverty," explains Bowers.
Fund distributions go through a competitive grant process, and are determined by a committee made up of local business and community leaders. This campaign is truly a grass-roots endeavor to meaningfully support grass-roots activity.
In that spirit, civic leaders came together in 2000 to create the Somerset County Community Fund. Nearly two decades later, the fund stands close to $500,000. Since its inception, this endowment has provided a vital source of annual funding, amounting to $235,000 distributed to more than 80 organizations.
Somerset native Carol Stern is one of its founding contributors. She continues to support her community through the CFA Board, and as a member of its Somerset County Endowments Advisory Committee. "As a member of both the Board and Committee, it may seem natural for me to become a donor," says Ms. Stern. "That is correct, but the most compelling reason stems from seeing the good done in our community by our local nonprofit organizations that have been supported through our grantmaking and participation in local projects."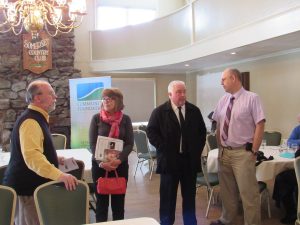 This is funding that provides equipment and training to local firefighters; supports after-school programs to supplement public education; pays for backpacks that provide weekend meals to hungry children; keeps the doors open at emergency shelters for the homeless and victims of abuse; and supports life-enriching cultural arts programs. This funding is changing lives for the better. With your help, we will do even more.
No donation is too small. Please visit the campaign's website to discover the many ways to contribute.
For questions or more information, contact Pamela Tokar-Ickes, (814) 525-9020 / ptokarickes@cfalleghenies.org.
The Somerset County Community Fund
Our Community. Our Fund. Our Future.