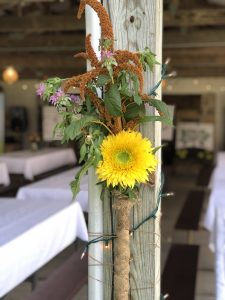 Community Foundation for the Alleghenies has been collaborating with individuals, businesses, and local nonprofits for three decades, to bring about the changes we all want to see in our region. Fall grant applications are flowing into our offices this month, while our Somerset County office reaches a milestone goal for the #SomersetCountyGives campaign.
All of this activity reminds us of the heart that abounds in this region for giving, doing, helping, and adapting. Here's an editorial about the impact we're having with you, by CFA Somerset County Endowments Director Pamela Tokar-Ickes. It was published August 8 in the Daily American:
Time to Make a Difference in Your Hometown
By Pamela Tokar-Ickes,
Somerset County Endowments Director for Community Foundation for the Alleghenies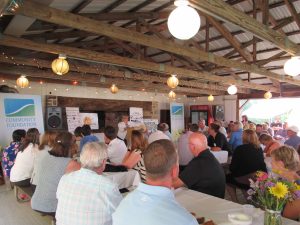 If you're involved with any nonprofits in our region, you know grant season is upon us. This is when the many noble organizations supporting this community reach out for funding – to the government, to other nonprofits such as the Community Foundation for the Alleghenies, and to friends and neighbors, who dig into their own pockets to empower the causes they care about.
What many people don't know is that CFA's Somerset County Endowments is, itself, made up of individual funds created by people who live and work right here in Somerset County. This may be you. It is certainly your neighbors, colleagues, and friends, who have seen a need in their hometown and decided to do something about it.
Those individuals collaborate with CFA to find the best way to fund community-building activities. Our job is to maintain the integrity of that funding, ensuring that it is spent in a way that not only abides by nonprofit regulations, but by the spirit in which it was established. It is a sacred trust.
Since 2001, Somerset County Endowments and other CFA partners have provided nearly $3.5 million to projects and organizations benefiting Somerset County. More than $235,000 of that has come from the Somerset County Community Fund, established over 20 years ago by and for members of this community, who saw the wisdom in pooling resources for a single endowment to empower local nonprofits. The SCCF has grown to become a major force in local grantmaking, and with the #SomersetCountyGives campaign it is poised to become even stronger. With your help, this campaign will add a million dollars to the SCCF in the next five years, making it the largest endowment dedicated solely to supporting Somerset-area nonprofit activity.
Why does this matter? When it reaches its goal, the Somerset County Community Fund will have enough funding available on a yearly basis to shape the region's future — forever. This will be funding for children, youth and families; culture and heritage; veterans' initiatives; volunteer firefighters; and anything else individual community members decide the region needs, like economic development, educational programs for all ages, and recreation.  It is truly a grass-roots investment in grass-roots activity.
There are myriad ways for you to get involved. If you have an idea or a passion for helping people, or if you simple love your hometown and want to see it thrive, we'll help you hone your philanthropic goals and figure out how to achieve them. There's no reason to stay on the sidelines. YOU make Somerset County great. Together, we'll make it even better.
To find out how you can make a difference, contact Somerset County Endowments Director Pamela Tokar-Ickes at (814) 525-9020, or visit cfalleghenies.org.