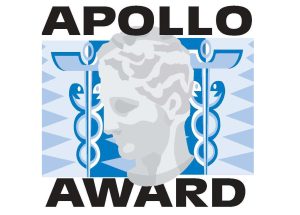 The Apollo Scholarship Committee is pleased to announce that it is currently accepting applications for this year's scholarship. The Apollo Scholarships are awarded each year to third- and fourth-year medical students who commit to returning to the Cambria-Somerset county area to practice medicine when they are able.
Last year, three winners were chosen to receive $20,000 each to support their medical school education. The scholarships have been funded through contributions from community partners that include 1889 Foundation, Lee Initiatives, Chan Soon-Shiong Medical Center at Windber, Somerset Hospital, and the Apollo Award Fund, which is housed and managed at the Community Foundation for the Alleghenies. To date, the Apollo program has awarded $321,500 in scholarships.
Scholarship winners will be acknowledged at the annual Apollo Awards celebration, which takes place November 7th this year.
"The Apollo Scholarship is a great example of community partners collaborating to address a regional need," said Mike Kane, president of the Community Foundation for the Alleghenies. "Attracting talent in the medical field is of vital importance to the health and economic development of our region."
The Apollo Scholarship application deadline is Sunday, August 5. Students can go here to apply online.
***
The Community Foundation for the Alleghenies is a public, nonprofit foundation that manages funds for community strengthening activity throughout Bedford, Cambria, Indiana, and Somerset counties. The CFA empowers the people and organizations at the heart of progress in our region, bringing together talent, ideas, and resources to move our communities forward. Remember the Community Foundation for the Alleghenies in your estate planning. We'll help you design your legacy.