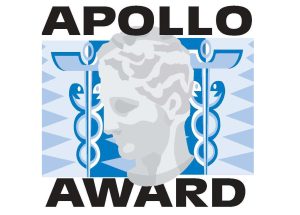 The Community Foundation for the Alleghenies, in collaboration with the Cambria County Medical Society, is recognizing two outstanding local physicians for their contributions to the community.
Dr. George S. Ashman and Dr. Richard W. Pidutti have been named the recipients of the 2017 Apollo Award.
The Apollo Award is given annually to members of the medical community, or their family members, who have made significant contributions to improving the quality of life in the region. It is designed to encourage and acknowledge participation by the medical community in initiatives that go beyond the health care professional's normal scope of work.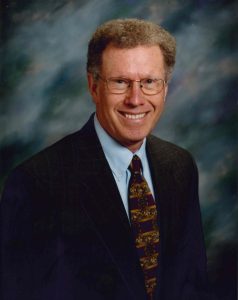 • Dr. George S. Ashman
Dr. Ashman is being recognized for his broad involvement in the community, which includes volunteer leadership roles with Westmont Presbyterian Church, Conemaugh Valley Memorial Hospital, Cambria County Association for the Blind and Handicapped, Johns-town Bank and Trust Co., and Grandview Cemetery. He is retired from Ophthalmic Associates.
• Dr. Richard W. Pidutti
Dr. Pidutti, who practices with Conemaugh Physician Group Urology, has a decade of service to the board of the Employers Medical Access Plan. He also has done mission work in Haiti and the Philippines.
"From the response that the Foundation has received since announcing the winners, it is very obvious that these two physicians are highly regarded, very respected, and indeed very deserving of this award," said Katrina Perkosky, a Community Foundation development associate.
In addition to honoring the awardees, the Apollo dinner recognized this year's Apollo Scholarship recipients:
Zachary C. Drennen, a third-year medical student at Edward Via College of Osteopathic Medicine – Virginia. Zachary is the son of Dr. Brad and Lisa Drennen of Westmont. His career goals include finishing medical school and entering a residency program in emergency medicine. "I decided to pursue medicine to make an impact on as many lives as I possibly can and to serve others with compassion," he said. "As my medical school journey continues and I draw near to finishing my education, I could not be more excited to make my life-long dream a reality."
Brian D. Holsinger, a third-year medical student at Penn State Hershey Medical School. Brian is the son of Dr. David and Kim Holsinger of Ebensburg. He is planning on going into emergency medicine and is looking forward to returning after his residency to practice in the area he grew up in and is grateful and humbled to be winning the Apollo Scholarship. "I have always had a love for the sciences," he said. "I went into medicine because I'm fascinated by the human body and I have a passion for taking care of those who are sick."
Ryan Flick, a third-year medical student at Geisinger Commonwealth School of Medicine. Ryan is the son of Bob and Kelly Flick of Johnstown. Currently, Ryan is deciding between specializing in either pediatrics or obstetrics and gynecology. While he is open to any location and hospital for his residency, he plans to return to Johnstown to practice medicine. "This community is an excellent place to raise a family," he said. "I would love to have an impact on aspiring physicians, much like doctors in this area have had in my successes in medicine."
This scholarship is awarded each year through the Foundation's Apollo Award Fund, which is supported by the 1889 Foundation, Lee Initiatives, Somerset Hospital, and the Chan Soon-Shiong Medical Center in Windber. It is given to students who are in their third or fourth year of medical school and have expressed an interest in returning to this region to practice medicine upon graduation.
Established in 2008, the Apollo Award fund has distributed over $321,500 in scholarships.