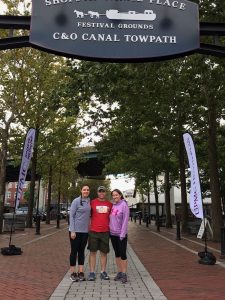 Teachers and staff at Rockwood Area School District have launched a campaign to go the distance for district students who are in need.
On Oct. 11 and 12, eight members of the staff—the "RocketsRunForKids" team—will run about 20 miles each, day or night and rain or shine, to complete a 150-mile relay race on the Great Allegheny Passage.
This is the second year that district staff members have participated in the fundraiser, and this year's team has set a goal to raise $10,000 total for two important programs: "Kids Come First" and the "Rockwood Rocket Fuel Backpack Program." District Superintendent Mark Bower said both respond to critical needs for area children.
"These two programs, solely funded by donations and grants, serve to provide our kids in need with everything from winter coats to fuel oil to shoes to nutritious food," he said. "Each year, we have found there is an increased need for these programs in our school population. During the past school year, we spent nearly $9,000 on food for the backpack program and close to $3,000 supporting kids and families in need through 'Kids Come First.' This presents an ongoing funding challenge."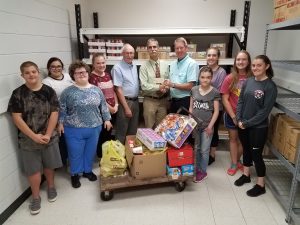 The district's school board members donated funds to cover the team's race registration fee, and some students are donating—from a few cents to a few dollars apiece—in their classrooms. The district is currently seeking community support and donations, which are tax deductible and will be handled through the Rockwood Area School District Fund: Kids Come First at Community Foundation for the Alleghenies.
For more information or to make a donation, contact Mark Bower at mbower@rockwoodschools.org. Checks payable to "Rockwood Kids Come First" can also be mailed to CFA at: 216 Franklin St., Suite 400, Johnstown, PA 15901.