Foundation donor and volunteer Steve Purich's Community Intervention Mentoring Program connects caring adults with young people through mentoring. His commitment to our young people led to his creation of Tranquility Gardens, an inspirational and spiritual retreat for young people to share in the wonders of our world on seven acres in Upper Yoder Township.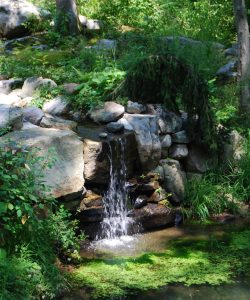 The garden includes many cultural and meditative areas such as the Roman Ruins, a Celtic Circle, Greek Gardens, a Labyrinth, and Nature Sanctuary. Steve will leave this legacy to our community as a permanent resource. Currently, public tours and educational or retreat visits are available by appointment.
Tranquility Gardens brings a bit of the world directly to those who visit. Come for the day, see the world and rediscover yourself.