Nature Works
March 2, 2018

-

March 3, 2018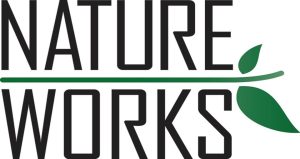 Be a Natural Hero! 
On Saturday, March 3, 2018, The Bottle Works of Cambria City will present NatureWorks, a free one-day nature-themed educational event for all ages. Last year, the first such event attracted more than 300 visitors. We are aware that you share in the same mission to give back to the community with respect to quality of life and are hopeful that you will share in our excitement as we present this important educational program.
All participants will have the opportunity to engage in a variety of interactive, 'hands-on' opportunities and education provided by these anticipated groups:
Benscreek Canoe Club                                                        
Cambria County Conservation District – Disasters' Edge Environmental Center             
Cambria County Solid Waste Authority                                                        
Conemaugh Valley Conservancy – Kiski-Conemaugh Stream Team     
Mountain Laurel Trout Unlimited                                                              
PA DCNR – Blue Knob, Laurel Hill and Prince Gallitzin State Parks
Pittsburgh to Harrisburg Main Line Canal Greenway                                 
PA Fish and Boat Commission & PA Game Commission
Pennsylvania Hardwoods Council
National Wild Turkey Federation – Allegheny Plateau
Shade Creek Watershed Association
Somerset Conservation District
Stonycreek Conemaugh River Improvement Project (SCRIP)
UPJ Rivers Fly Fishing Club
Western PA Conservancy – Watershed Conservation Program
Nature Abounds Natural Biodiversity
Friends of the Incline Plane Trail – Vision 2025
Johnstown Ridgebacks
Johnstown Running Club
In addition, NatureWorks will feature an Art Exhibit and Demonstrations by Pittsburgh artist Ryan Keene. Contemplations on Nature will be on display in the Art Works Gallery through April 8.
This event welcomes sponsors. Your financial support of $50 – $500 will ensure that the above environmentally-conscious organizations can educate our local families, promote eco-tourism and encourage healthy lifestyles all at no cost to participants. As a NatureWorks Event Sponsor, you/your business will be recognized as a Natural Hero prior to the event through April 8. Contact Laura Argenbright for more info: (814) 535-2020 / largenbright@bottleworks.org.
You may make a donation online or send a check to NatureWorks c/o the Bottle Works 411 Third Ave. Johnstown, PA 15906.