Homegrown Music Festival
October 17, 2020 @ 9:00 am

-

6:30 pm

$10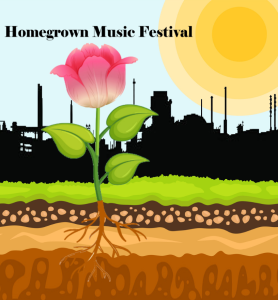 Please come out and join us on Saturday October 17th at Lorain Borough Park for the 1st Annual Homegrown Music Festival! This event will showcase local bands and all proceeds will go to the COVID-19 Rapid Response Fund. This fund has been responding to the impact that the COVID-19 virus has made on our region and provide relief to the hardest-hit and most vulnerable members of our community. Examples include, addressing food insecurity in our community and helping local organizations recover from the effects of the coronavirus pandemic.
**By attending Homegrown Music Festival you are assuming all health risks relating to COVID-19.  If you have any symptoms of COVID-19 or have been in close contact with anyone diagnosed with COVID-19 your attendance is strictly prohibited.  By attending HMF you are waiving your right to sue HMF/Lorain Borough Park for COVID-19 related illness and release the same from any civil  liability. 
For tickets and sponsorships please visit: https://cfalleghenies.fcsuite.com/erp/donate/list/event?event_date_id=1396
Sponsorship: There are multiple sponsor levels available. Each includes great advertising opportunities for your local business. A full list is available upon request.
Platinum – $2500
Gold – $1000
Silver – $500
Bronze – $250
Homegrown Sponsor – $50 – $100
For your generous donation of products, services, or gift cards we will thank you by promoting your business on social media and recognizing your donation throughout the event. Items donated to us will be raffled off at the rally and distributed that day.
CLICK HERE to reserve your sponsorship today or find out more!