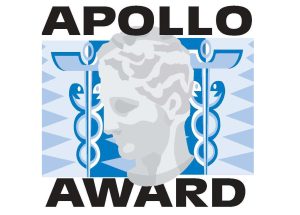 Apollo Scholarship Application Now Live with New Eligibility Requirements for 2017
The Apollo Scholarship Committee is excited to announce changes to the eligibility requirements for students applying for the 2017 scholarship. Traditionally, the scholarship has only been available to students who live in Cambria and Somerset counties. Now, there are no residence requirements and students from anywhere – within our region and even beyond – are able to apply for the scholarship.
The Apollo Scholarships are awarded each year to third- and fourth-year medical students who commit to returning to the Cambria-Somerset county area to practice medicine when they are able.
"We have adjusted the requirements so that the opportunity is open to any individual who wants to someday make a difference where we live," said Dr. Magdi Azer, a retired Johnstown physician and member of the scholarship committee. "The ultimate goal of the program has always been to keep bright, capable, and motivated students in our region. Now, we are able to attract individuals who may not be from the area, but are interested in coming here to build their practice and ultimately improve our community."
Last year, two winners were chosen to receive $20,000 each to support their medical school education. The scholarships are funded through contributions from community partners that include 1889 Foundation, Lee Initiatives, Chan Soon-Shiong Medical Center at Windber, Somerset Hospital, and the Apollo Award Fund, which is housed and managed at the Community Foundation for the Alleghenies. To date, the Apollo program has awarded $261,500 in scholarships.
Scholarship recipients are recognized at the annual Apollo Dinner, which honors the Apollo Award winners – men and women in the medical practice who are making a difference in our communities outside of their profession.
The Apollo Scholarship application deadline is Friday, August 25. Students can apply online at https://goo.gl/s7rSN5.